Explore the canals in a private boat
Step onboard of Undine – the small historic canal boat for private boat tours in Amsterdam. This boat is ideal for smaller groups up to 8 passengers but also serves as a romantic canal cruise boat for 2. For bigger boats please get in touch with us.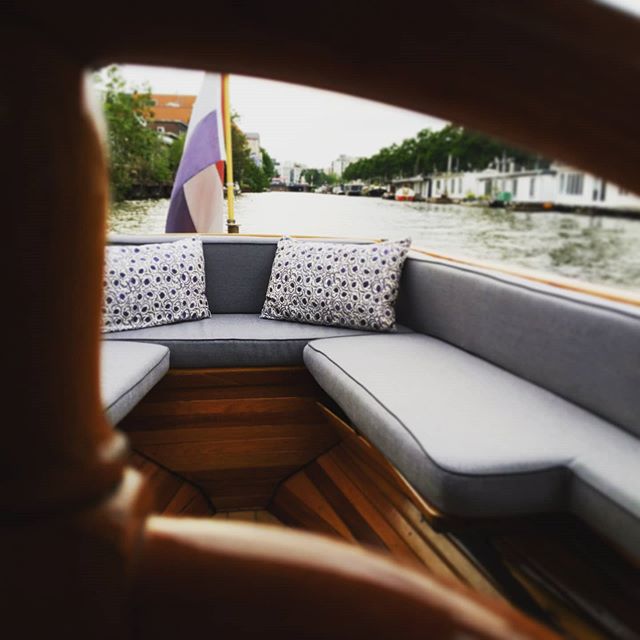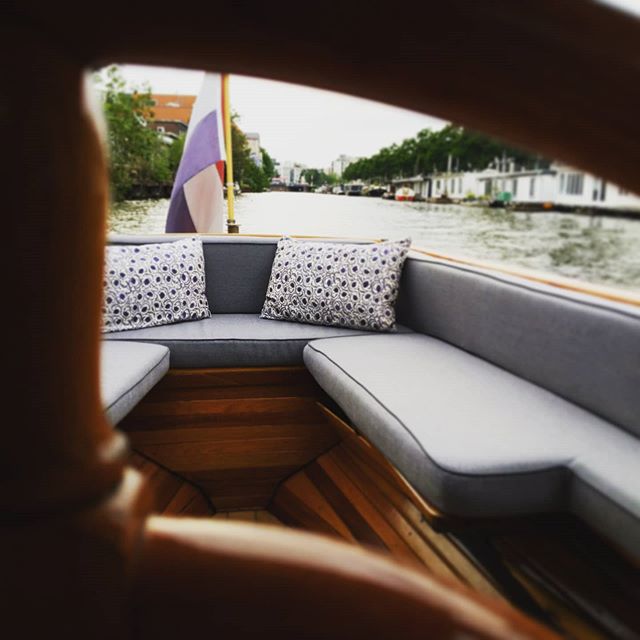 The boat is fully electric and therefore nearly noise-free. Captain Carl, which is also your personal tour-guide, will pass by the most interesting and scenic landmarks of Amsterdam. Born and raised in Amsterdam, he knows the city better than no other and enjoys making the private boat tours to an unforgettable Amsterdam experience!
Short private boat tours in Amsterdam
Depending on how much time you have or if its your first time visiting the city, we offer different tour packages to fit your needs. Our minimum sailing time is 1 hour and the rates start from 250 EUR for the first hour. You can extend the tour for 90 EUR extra for each additional 30 minutes.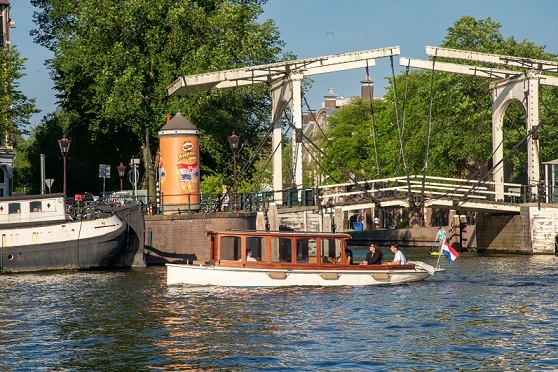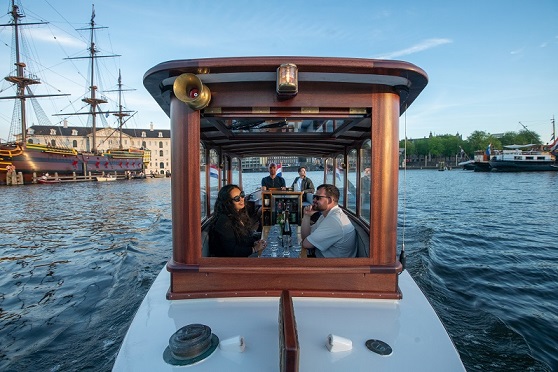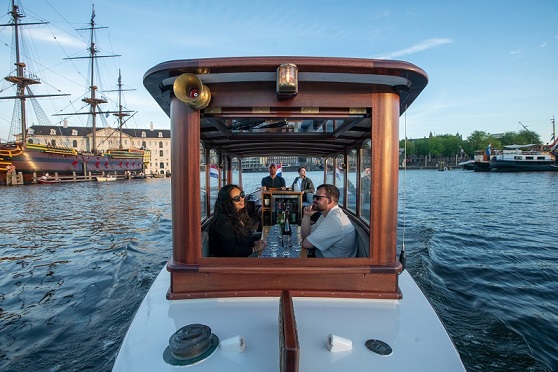 Extended tours
If you would like to spend more time exploring the canals on our private boat, we also offer a 1.5 hr, 2hr and 3hr tour. All those tours include a welcome drink of your choice. Besides that, you can upgrade your tour with a bottle of Champagne for a surcharge of 72,50 EUR per bottle. Besides that, there also other alcoholic and non-alcoholic drinks available for purchase on board from our minibar.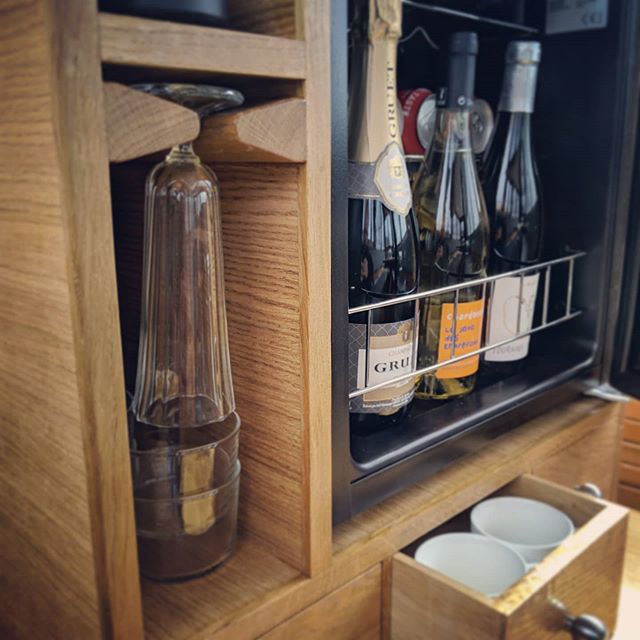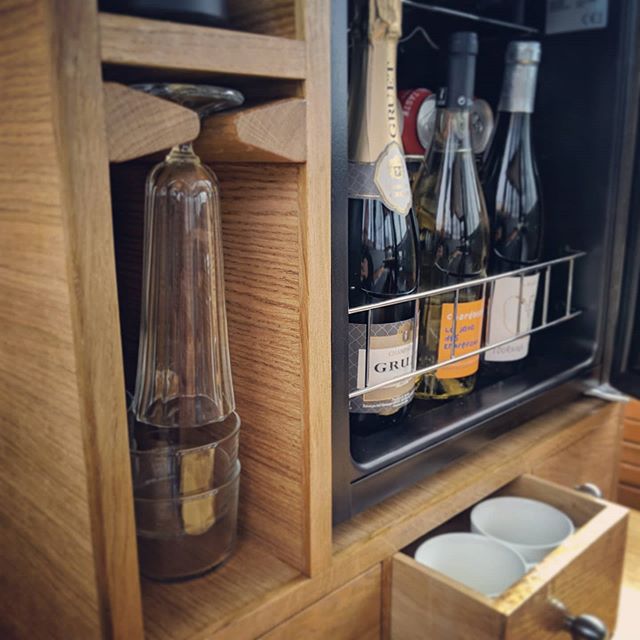 You can choose of the following beverages on board:
Champagne
Organic white wine
Organic red wine
Heineken Beer
Coca Cola & Coca Cola Light
Apple Juice
Coffe / Tea / Water
More drink options are available upon request (e.g. Longdrinks, Cocktails, Special Liquor or alcohol free options).
Onboard amenities during your private boat tours in Amsterdam
Our boat is renovated in 2021 and comes with high comfort and a luxury interior. During the summer season, we have a sundeck behind the captain, where you can comfortable sit in the sun and enjoy the privacy of our private boat. Our well equipped minibar is fully stocked with a variety of ice cold drinks to cool you down and refresh. The front window can also be opened for an extra breeze or for taking some pictures.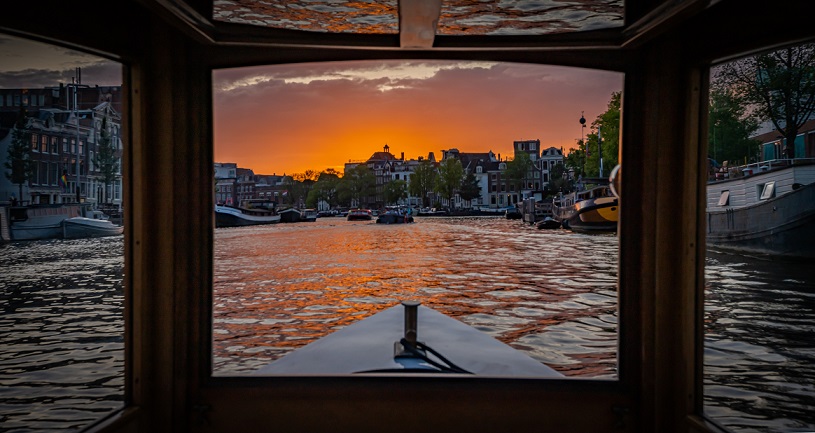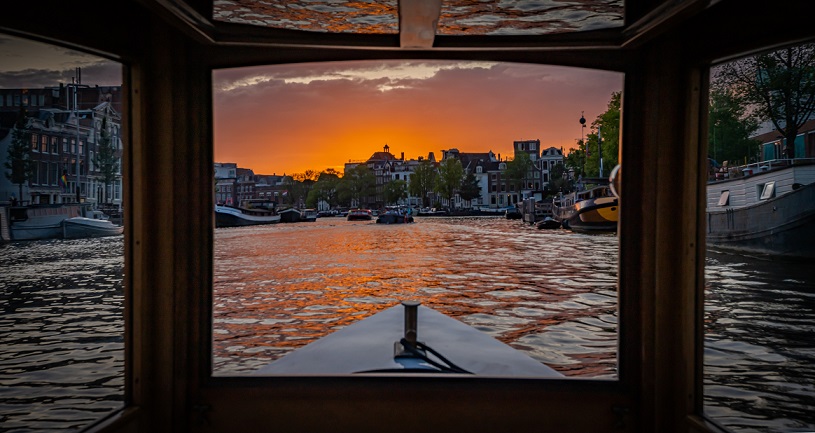 During colder months, the boat can be fully covered and has double glass, an integrated heating system as well as cozy blankets.
Ready to book?
Please contact us if you have any more question about our offerings. If you would like to book immediately or ask for special last minute rates, please call or whatsapp us under +31 6 45 25 1000. Otherwise you can also make an online reservation via our website. You can also fill out the contact form and we will get back to you within 24 hours.