Upgrade your Amsterdam boat experience to a luxury private dinner cruise and enjoy a 2, 3 or even 4 course dinner onboard our canal boat. Our dining table is ideal for a romantic candelight dinner cruise for 2 or with a group of friends up to 5 persons.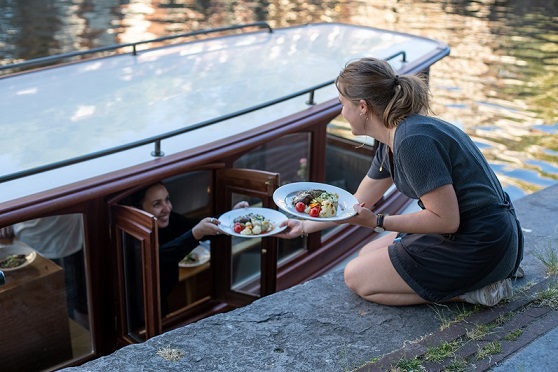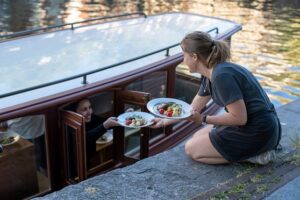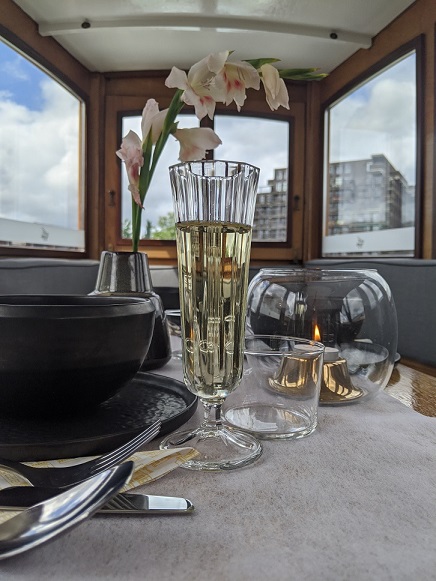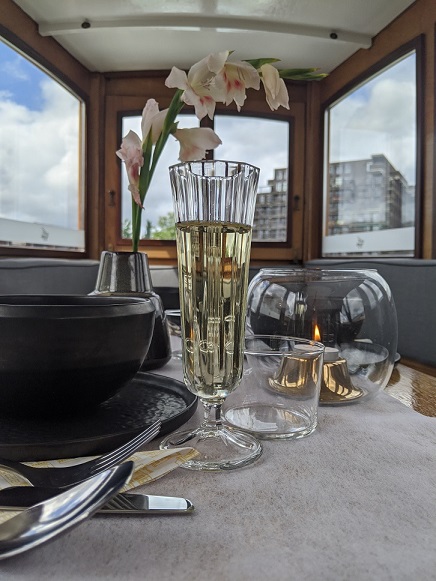 Order a la carte on board of your luxury private dinner cruise Amsterdam
After you have made your reservation with us, you can select between a variety of restaurants. The first restaurant will be for your starter and the second one for your main course. In case you would like to have an extended canal dinner tour experience, you can also book the 3 hr tour and enjoy up to 3 or 4 courses. Once being onboard, the menus from the chosen restaurants are on the table so you can easily order a la carte your favorite dish. No need to preselect your dished beforehand! We only need to know the restaurant choices per course.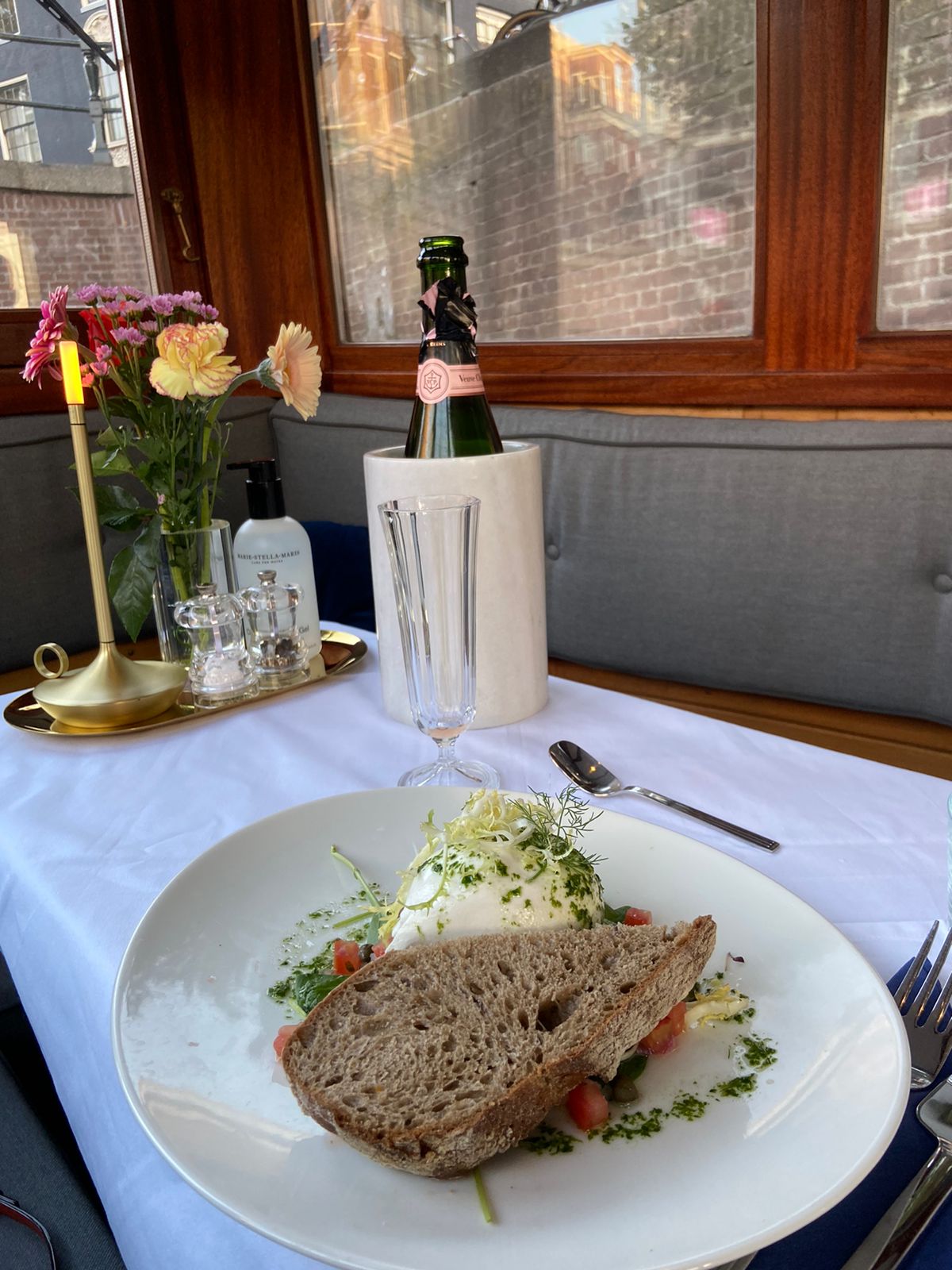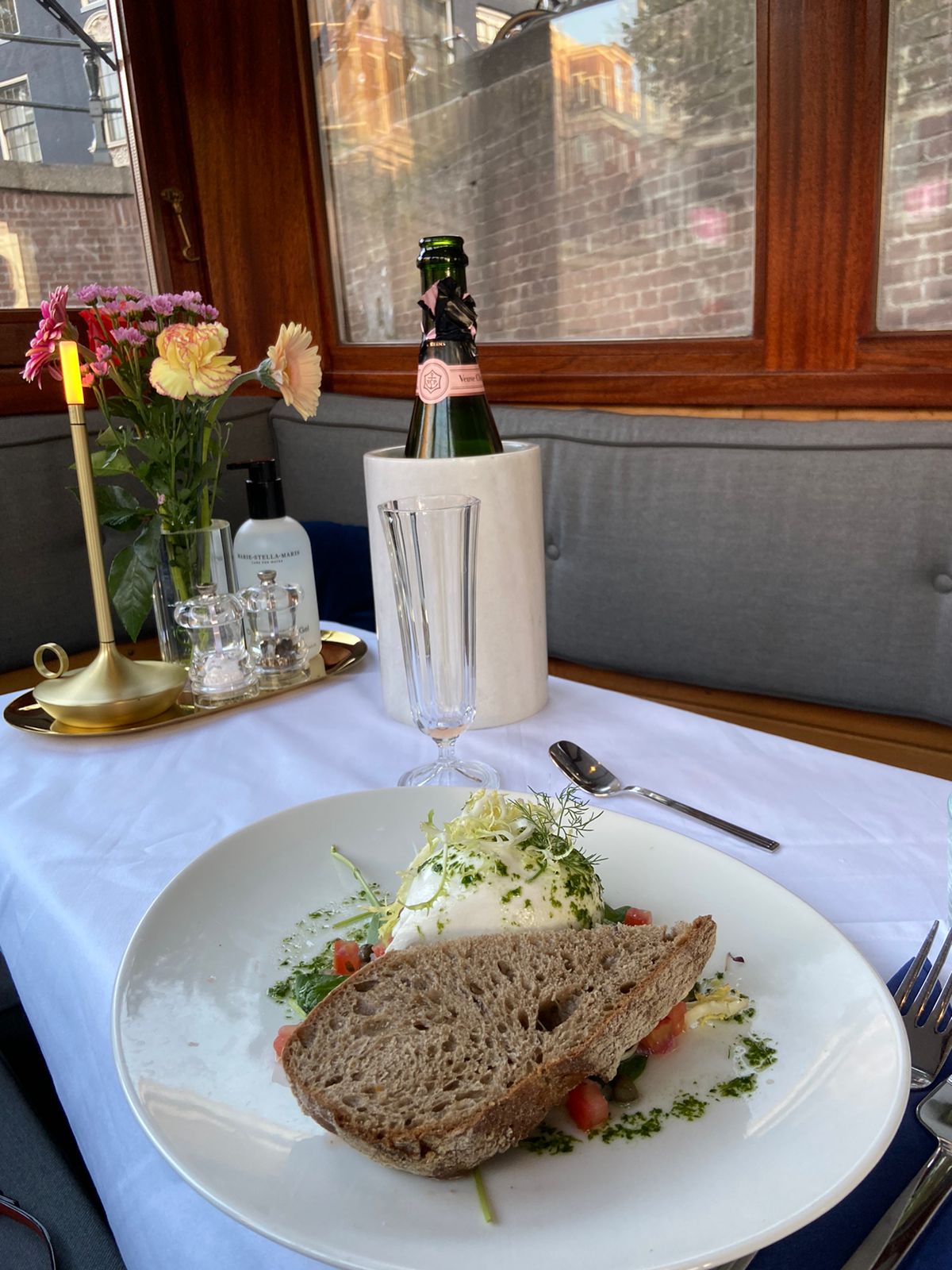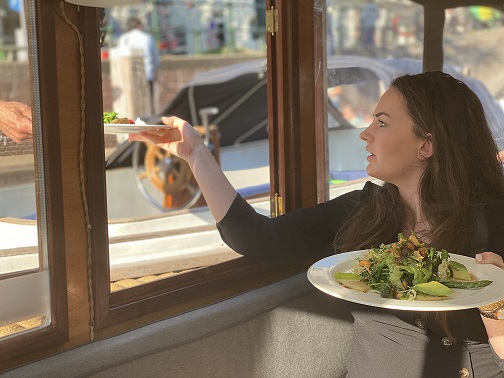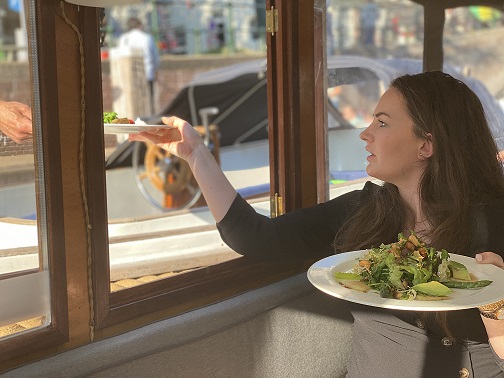 Dietary needs & Allergies
Most of our cooperating restaurants can also accomodate special dietary needs such as vegan, vegetarian. They can also consider allergic reactions like soy, fish, nuts. Please just be sure to make a note on your special dietary restriction when making a booking via our private boat tour booking system. Or kindly let us know after you have made your booking.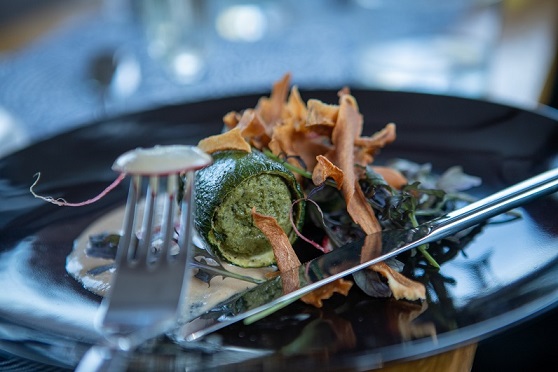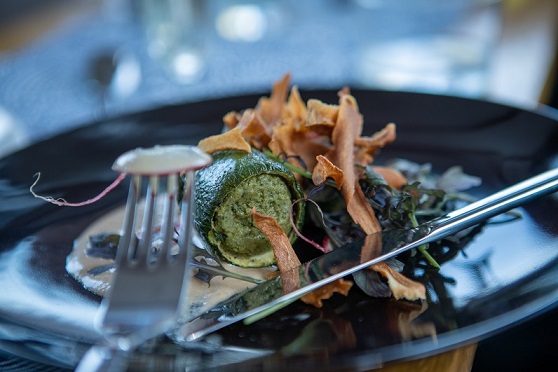 Pricing
We recommend a 2 hrs tour for a dinner cruise with 2 courses, a 3hr tour for 3 or 4-course dinner tour..
Our private dinner cruise in Amsterdam has a minimum cruise time of 2hrs. The 2hrs private canal tour is starting from 340 EUR. The food will be charged separately so the surcharge on top of the tour price depends on your food order. The prices of the food is the same as in the restaurant, so the prices you see in their menu will also be the prices charged on board. No hidden surcharges!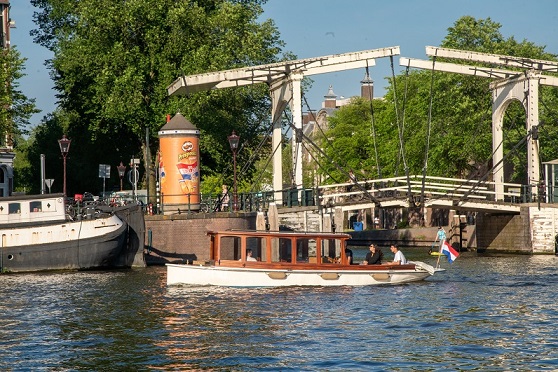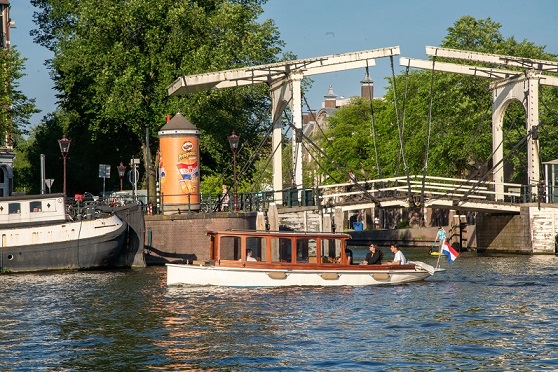 Book your private dinner cruise in Amsterdam
Feel free to use our online booking system or give us a call via +31 6 45 25 1000 in case of any questions. We are happy to help and discuss with you the various options for your unique dinner experience on the Amsterdam canals!